Registration is now closed
We apologize for closing registration early, but we have reached capacity for the venue. If you are still interested in attending, please contact GEMS at jmcgraw@gemsevents.com.au or the Organization Committee at wosmip@pnnl.gov.
All international delegates will require a Visa to enter Australia and further information will be provided by GEMS Event Management upon registration. 
GEMS Event Management Australia will be assisting with Conference Management, Registration and Abstract Submission for WOSMIP VII.  You will be redirected to the to the GEMS site for Registration and Abstract Submission. (Abstract Submission Deadline: October 1, 2018 - now extended to October 15, 2018).
For further information: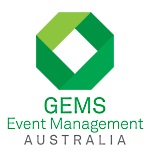 Julie McGraw – Event Manager
jmcgraw@gemsevents.com.au
Choonie Yeow – Registration and Accommodation Coordinator
cyeow@gemsevents.com.au
P:  +61 2 9744 5252